Control Access with a Custom

Master Key System
Need to control who can access what, and when? Calgary Lock & Safe have designed thousands of master key systems to put business owners, property managers, and managers in total control of their properties. Contact us to explore a custom master key system today.
Welcome Visitors with Automatic Doors
Automatic Doors are a great way to welcome visitors of all abilities, including visitors with mobility needs, people pushing shopping carts, strollers, or simply to offer a courtesy to all visitors. Calgary Lock & Safe can help with automatic door services, repair, and new installations. Not sure where to start? Contact us, we'll guide you through the process.
Re-Key or Re-Code Your Locks
Re-keying or re-coding the locks at your Calgary business is an essential part of securing access to your building. If your business has lost keys, has had some stolen, or perhaps you've lent some out to employees or contractors and just need to re-start to get some control, Calgary Lock & Safe can help.
Access Control Systems & Support
Access control systems are a great way to restrict people from accessing your business, homes, or property. Calgary Lock & Safe is here to help with the right team of partners to take your access control needs through the process of exploration, design, and install. Contact us today to ask questions or to get started.
We Strive to #BeBraggable
First off - braggable is totally not a word. But it is for us. It's our #mission to #bebraggable at everything we do. Working with Calgary Lock & Safe, you should expect nothing but the best- it's our mission to be so good at what we do, that our customers brag about us.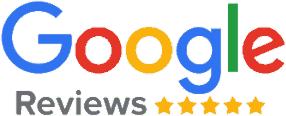 "The service was impeccable, the company sent 2 technicians, Both men were very polite and accommodating. They fixed my issue and repaired the safe locks quickly and made me feel confident in their work, with a very reasonable price, in fact i was surprised how low I was charged given the scenario. I recommend to anyone this company for their safe and locks concerns. Thank you you to Calgary Lock and Safe company for great job well done!"
Calgary's Trusted Locksmiths Since 1985
Calgary Lock & Safe are Calgary's certified journeymen locksmiths. We specialize in the security and accessibility of your business, home, or auto, and are available for projects, repairs, maintenance, and emergency locksmith services.
We're available 24/7 to help you.