Protect Staff, Customers, & Property
Calgary Lock & Safe understands the feeling of vulnerability, that your staff or customers need to be protected from unauthorized people entering your business. Contact us and we'll help you make a plan for your unique security needs so you can experience the feeling of safety.
We help business owners every day who are worried about the loss of valuables like cash, valuables, media, and sensitive documents from theft, fire, or unwanted access. Our experts can help you explore our selection of safes according to your needs so you can make the right decision to protect your valuables. Contact us to get started.
A break-in or other unwanted access to your business may lead to feelings of vulnerability, paranoia, and nervousness. At Calgary Lock & Safe we believe you, your staff, and customers have the right to feel safe, confident, and to protect your people and property. Let's talk about creating a plan to achieve your security goals so you can have total peace of mind and control. Reach out to get started.
We specialize in helping people overcome their feelings of vulnerability. Often our clients worry that their staff, customers, or property is open to attack or unwanted access. Our team of experts have helped thousands of Calgary businesses create a plan to help them feel safe, confident, and in control. We're here to help you experience the feeling of safety. Let's start the process by creating a plan together.
We Strive to #BeBraggable
First off - braggable is totally not a word. But it is for us. It's our #mission to #bebraggable at everything we do. Working with Calgary Lock & Safe, you should expect nothing but the best- it's our mission to be so good at what we do, that our customers brag about us.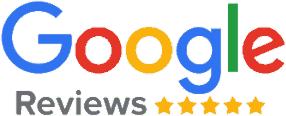 "Very pleased with our experience with Calgary Lock & Safe. Tyler was very quick to respond to our request for a quote with, and to any further questions we had. He was knowledgeable and took the time to understand what we were looking for and provide recommendations. The technician showed up on time and call prior as expected to advise he was on his way. He was very friendly and lock was installed with no problem. Very happy with the end result."